Online-Sitzung | Radio & Intermedialität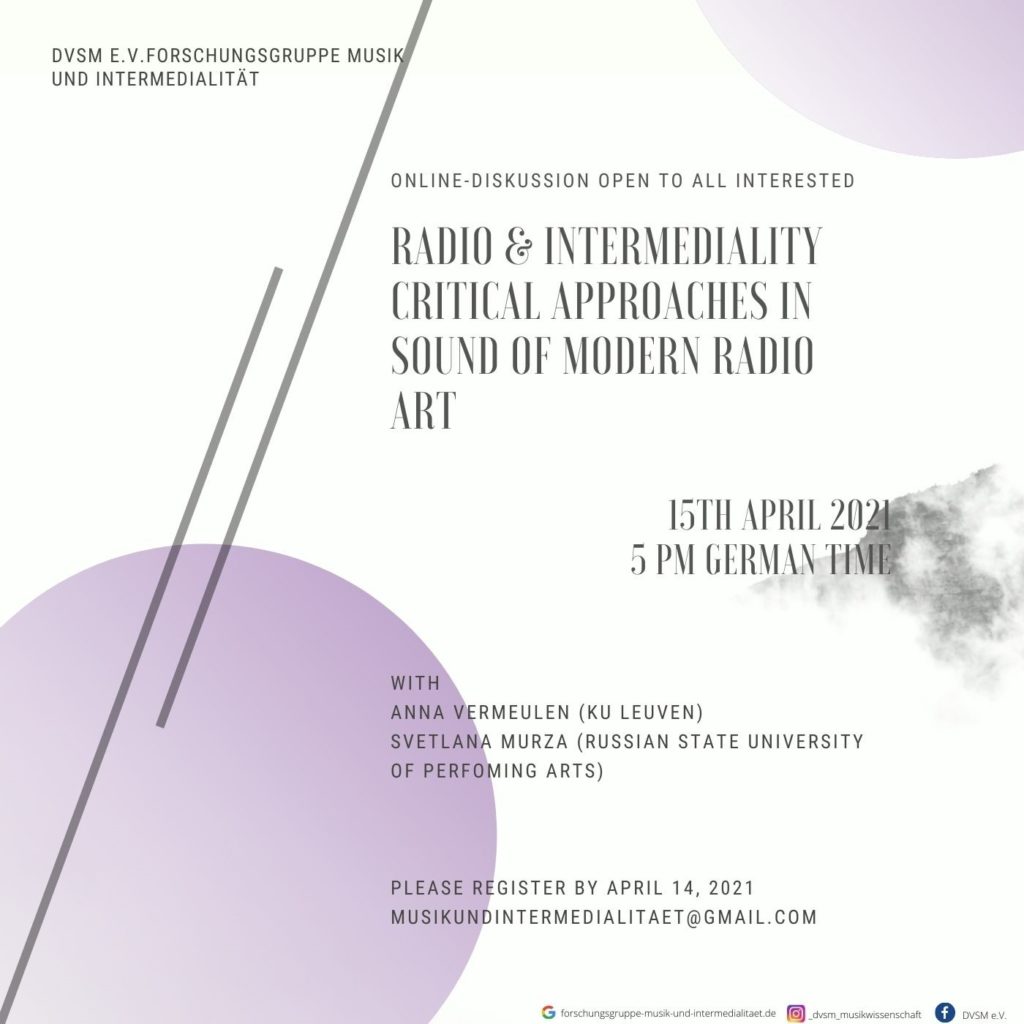 The radio has been a complex medium since its invention. Together with the camera eye, a radio ear was constructed, which strongly focused on the audio representation of the physical presence. The radio gains media power in crisis situations and reflects social, ethnographic, political, but also cultural discourses on a national and transnational level. 

The radio as the "stage" of modernity presents an interesting perspective for the exploration of intermediality. In our conversation we want on the one hand to closely consider the genres of radio theater, such as radio ballet, radio opera or radio dramas – which, thanks to the medium "radio", experience a special realization. On the other hand, we want to keep contemporary critical discourses – such as gender, the "performative turn" or post-colonial theories – in mind and in our ears and try to establish a connection between the critical discourses and the various types of radio using audio or audiovisual examples and written sources. 

The discussion is transdisciplinary. Students and those interested in dramatics, musicology, cultural and media studies, but also from other subjects and artistic disciplines, are cordially invited to take part in the meeting. 

As guests we invited Anna Vermeulen (KULeuven) and Svetlana Murza (Russian State University of Perfoming Arts) to the meeting. 
Please register by April 14, 2021 
musikundintermedialitaet@gmail.com 

Language: English/German